Osana is providing Covid & flu vaccinations from April onwards (Woollahra from May onwards). Join our Facebook groups to hear updates. Our clinics remain a green zone (no respiratory illnesses) and we continue to keep you safe with temperature checking, hotspot screening, QR code registration, and use of alcohol sanitiser.
Vaccination
Two vaccines are now approved in Australia and will be rolled out in five phases. For the latest advice from Government, please refer to this website: https://www.health.gov.au/initiatives-and-programs/covid-19-vaccines/is-it-true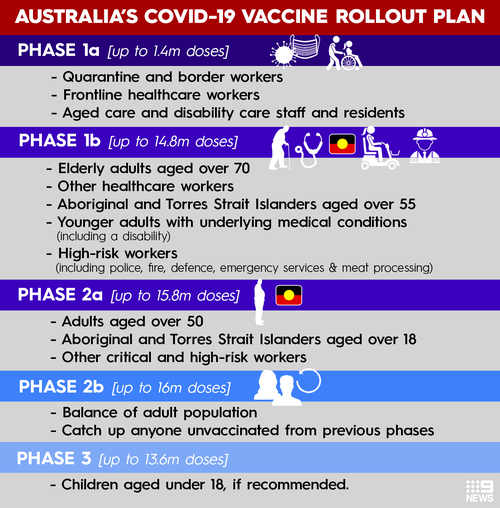 Available vaccines in Australia:
Pfizer-BioNTech – This mRNA vaccine is currently being administered in large hospitals and vaccination hubs given it needs ultra-freezing storage. It is 95% effective against Covid-19 symptoms and requires 2 doses 21 days apart (52% effective after 1 dose). Side effects include sore arm (68%), fatigue (29%), headache (26%), muscle pain (17%) and fever/chills (7%)
Astrazeneca-Oxford – This adenovirus DNA vaccine will be produced locally available through GPs and is recommended for anyone 50 years and above. It is 82% effective and requires 2 doses 4 to 12 weeks apart (76% effective after 1 dose). Side effects include sore arm (64%),  fatigue (53%), headache (53%), muscle aches (44%), fever/chills (32%), and joint pains (26%).
Other vaccines being used around the world, but not yet available in Australia:
Novavax – This spike protein vaccine is 89% effective, administered in 2 doses 21 days apart and comes with similar side effects
Moderna – This mRNA vaccine is primarily being used in the US. It is similar to the Pfizer vaccine and needs ultra-freezing, has 2 doses and is 94% effective
Johnson & Johnson – This adenovirus DNA vaccine only requires 1 dose and is up to 75% effective (drops to 57% against mutant variants)
Sputnik – The Russian adenovirus DNA vaccine requires 2 doses and is 92% effective
About Covid-19
Coronavirus is a group of viruses that range from the common cold to recent severe outbreaks such as SARS (Severe Acute Respiratory Syndrome) and MERS (Middle East Respiratory Syndrome). Covid-19 has an incubation period of 5 days and causes flu-like symptoms, including:
Fever (80%)
Cough (69%)
Fatigue (38%)
Mucous (34%)
Loss of smell (30%)
Shortness of breath (19%)
Body aches (15%)
Headache (14%)
Sore throat (14%)
Gastro-intestinal symptoms  (5%)
Two-thirds of cases may be symptomatic and 44% of spread can occur before symptoms commence. Covid-19's R0 (R naught, its reproductive number or how infectious it is) is 2.2 (less than measles or chicken pox) and death rate is 1% (less than Ebola but more than influenza). 14% of cases become severe needing hospital admission, and 7% of cases are critical needing ICU support. Deaths are due to heart, lung or kidney failure, blood clots and septic shock – fatality rates are double if you get influenza at the same time.
Children appear less symptomatic and most hospital admissions and deaths are in the elderly. 50% of infected cases suffer ongoing symptoms, including breathlessness, hair loss, fatigue, anxiety, clotting disorder, headache, gastro symptoms or cognitive impairment. Some researchers are observing gut biome determines likelihood of "Long Covid".
Infection precautions
Covid-19 spreads through respiratory droplets (coughing), through the air (microdroplets spreads 10 metres indoors) and on surfaces (can last up to 30 days on cups). Effective measures to limit infection include taking universal precautions (thinking everyone already has Covid), social distancing (at least 2 metres), wearing masks (2 ply cloth masks are 60% effective and surgical masks are 75% effective) and washing or sanitising hands frequently.
Dealing with Covid-19 can be tough, especially when there is community outbreaks and lockdowns. Helpful measures to manage through the pandemic, which is ongoing until a majority of Australians are vaccinated, include:
Be positive – all pandemics end and cases are falling
Appreciate family, outdoors and simple routines from 2020
Practise self-care, take up hobbies, see friends and try mindfulness
Keep routines and ensure you exercise regularly
Focus on holidays and the opportunity to travel soon
Here are some ways to boost your immunity and look after yourself during the pandemic: diet & exercise, stress and rest, medications, and high risk illnesses. Exercise is a significant predictor of Covid-19 severity. Managing other chronic health conditions reduces your risk of severe infection (some 94% of hospitalised Covid cases have chronic diseases such as diabetes, hypertension or heart disease). There is also good evidence Vitamin D supplementation is protective.
Testing & more information
Near Cremorne – Ryde GP respiratory clinic, Royal North Shore hospital, Roseville, Killara and Hornsby hospital
Near Woollahra – St Vincent's hospital, Bondi Junction respiratory clinic, Kirketon Rd centre
Near Narrabeen – Dee Why respiratory clinic, Northern beaches hospital, Mona Vale urgent care centre
For updates on Covid-19 vaccinations, join our Facebook groups in your local area here. For Government and Health Department updates, go to their official websites here and here. For evidence-based answers to questions, refer to the University of Oxford evidence repository (or ask your GP).